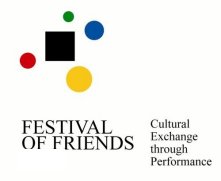 Welcome on our website
www.festival-of-friends.com


Dear friends!

Do you like to travel?
Do you like getting to know other cultures?
Do you like making new friends?
Then Festival of Friends Society is the right place for you!
The Festival of Friends Society brings different cultures and nationalities
together and thus promotes understanding among peoples by creating a
welcoming atmosphere where various aspects of each culture are showcased. Founder of the Festival of Friends Society, Johannes Galli will participate in each festival during which he will share his knowledge and unique perspective with attendees. As a show of our commitment to a place where we have made many friends, a percentage of the membership fees and donations to the Festival of Friends Society will go to support "Niños de la Calle", a project which provides
aid to children living on the streets in Mexico City.