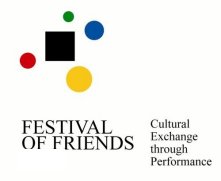 Mission

The Festival of Friends Society wants to bring various cultures and nationalities together. Our goal is to create understanding among the people so that they can become friends again.

The Festival of Friends Society
- organizes intercultural Theater Festivals worldwide
- conducts programs for intercultural exchange
- organizes Workshops with highly qualified trainers
- supports educational and cultural projects
- organizes trips to various countries
- provides a newsletter to members of the Society regularly
- creates and supports a network of friends worldwide

As a show of our commitment to a place where we have made many friends, a percentage of the membership fees and donations to the Festival of Friends Society will go to support "Niños de la Calle", a project which provides aid to children living on the streets in Mexico City.